Possability People
Possability People is a charity providing services in Brighton, Hove, East Sussex and West Sussex. They believe in making more things possible for you in your life, no matter what your situation is. They work with disabled people, older people and young people, or anyone with an impairment or long term health condition.
The advice team is a highly experienced group of experts with a wealth of knowledge about the allowances and benefits you might be entitled to. The benefits system can feel difficult and stressful, Possability People can help explain what benefits might be available to you, talk you through the claims process and help you fill in the necessary paperwork.
They can offer information about benefits and allowances, housing, disability equipment, holidays or local groups and services in the community.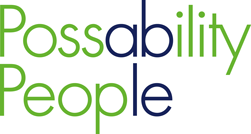 09:00 to 17:00 Monday, Tuesday, Wednesday, Thursday, Friday
Montague House,

Montague Place,

Brighton

BN2 1JE
Email
Open website
Twitter
Facebook