Brighton and Hove Community Safety Casework Team
The Community Safety Casework Team (CSCT) addresses anti-social behaviour (ASB) and hate incidents and reduces the harm that they cause in private rented sector housing & with owner occupiers in Brighton and Hove.
The CSCT duty service is available between Monday to Friday 09:00am to 17:00pm. The service allows any person to report ASB & hate incidents and get advice, guidance and ongoing support if desired. The  service also provides ASB and hate incident advice and guidance to other Brighton and Hove City Council departments and partner agencies 
The CSCT duty service can be contacted on 01273 292735 or communitysafety.casework@brighton-hove.gov.uk 
ASB and hate incidents can also be reported to us online https://new.brighton-hove.gov.uk/report-anti-social-behaviour-your-neighbourhood
All CSCT duty reports and enquiries are responded to within five working days.
The CSCT has agreed victim and witness service standards and offers a Hate and ASB Risk Assessment (HARA), an ongoing support plan and will address the behaviour of the perpetrator if this is desired by the harmed person.
The CSCT has been awarded the Restorative Standards Quality Mark by the Restorative Justice Council.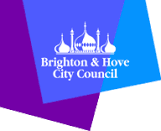 09:00 to 17:00 Monday, Tuesday, Wednesday, Thursday, Friday
Hove Town Hall

Norton Road

Hove

BN3 3BQ
Email
Open website