Safe Space Sussex App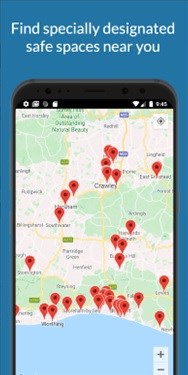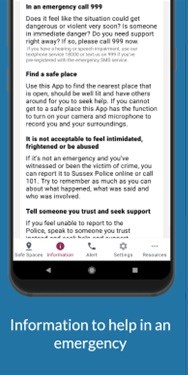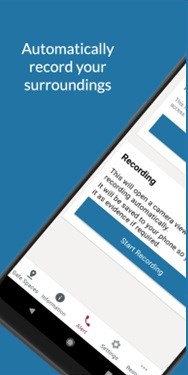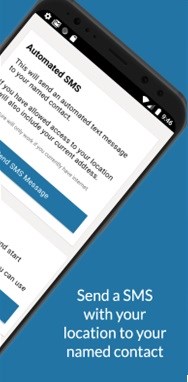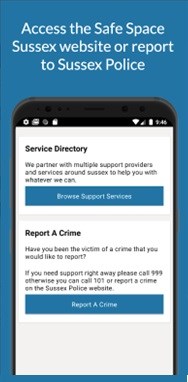 The Safe Space Sussex Application has been created to guide you to a nearby safe place if you feel unsafe in any way. 
Local businesses, services and organisations have signed up to become a 'Safe Space'. When someone arrives at the Safe Space, staff will be able to offer them somewhere to wait, offer to call 101 or 999 or a contact of their choice. 
If you feel unsafe when out and about at any time, day or night, the Safe Space Sussex app will allow you to find the nearest place to you that is open, and guide you to it. You are also able to share your location to a named contact.
Stickers and posters in venues will also help identify locations. 
The app is available for free download from the Apple App and Google Play stores. You scan the following QR code: