Child Sexual Exploitation (CSE)
CSE is a form of child abuse in which the victim is often given something, such as food, money, drugs, alcohol or gifts in exchange for sexual activity with the abuser. It can affect any child, boys and girls.
The manipulation or 'grooming' process involves becoming friends with children, either online or in person, and gaining their trust. Grooming may take place over a long period of time before the abuse begins.
To help keep young people safe and protect them from offenders who might attempt to target them online, we have collected information to support both parents/carers and young people to spot the signs of online exploitation. There is also information about who to talk to and where you can get help.
Online exploitation can affect anyone, boy or girl, from any community. Please remember - it is never the child's fault.
You will also find information about how to keep your family and yourself safe on various platforms, including games consoles, on the cyberstalking page.
The following QR code will also take you to the NWG Safe to Play campaign website where there are resources and short videos for parents, carers and children around keeping children safe and tackling Child Exploitation through sport.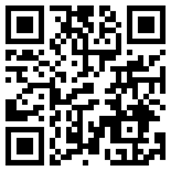 Remember – if you are in immediate danger you should always contact the police
How do I know if it's CSE?
Warning signs of child sexual exploitation include;
Has the young person received unexplained gifts or money?

Do they use their mobile phone secretively?

Do they have significantly older friends?

Have they been picked up from home or school by someone you don't know?

Are they speaking to other young people who are already known to be vulnerable or involved in exploitation?

Have they started skipping out on school or regularly going missing from home?

Have they suffered from a sexually-transmitted infection?

Are they self-harming?

Has their appearance changed?
Many young people who are being abused believe they are in a relationship and may not recognise the grooming behaviour or see themselves as a victim.
What should I do if I think someone is being exploited?
If you are worried that you or someone you know is a victim of Child Sexual Exploitation please contact Sussex Police immediately on 101 giving as much information as possible. If a person is in immediate danger or a crime is in progress always dial 999.
Any reports of Child Sexual Exploitation will be passed to their safeguarding investigations unit and dealt with by specially trained staff and officers.
You can report CSE anonymously and Sussex Police will record and investigate offences even if you do not want to give your details.
If you prefer not to report to the police you can contact Social Services within your local Council, or you can report anonymously via Crimestoppers.
Any of the organisations listed on the right hand side of this page can be contacted for help and support and you can find out some more information under our Frequently Asked Questions.
Sarah's Law
Sarah's Law is a child sex offender disclosure scheme which allows parents, carers or guardians to formally ask the police for information about a person who has contact with their child, or a child close to them, if they're concerned the person may post a risk. 
Sussex Police website has more information on how to make a request.
Scarlett's story
Are you worried that you're being abused? Watch this video which shows how quickly a relationship can turn abusive without you realising.